By Lori Meyer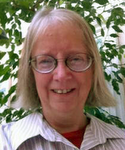 Hi, IDL SIG members and friends.
This is an exciting time for technical communicators. The greater number and variety of jobs in both techcomm and instructional design is encouraging. Our vibrant SIG chapter is as active as ever, and we have the recognition to prove it: In 2017, we were named an STC Platinum community!  We want you to stay with us in 2018 and continue to be part of our value-adding, award-winning community. And if you haven't joined us yet, we invite you to become a new members in 2018!  
Here are some examples of how you can benefit from being an IDL SIG member:
Our quarterly

newsletter

,

IDeal: Design for Learning,

provides an in-depth look at the topics of interest to technical communicators and instructional designers, provides member profiles, and offers useful articles about the tools and technologies that are helping us grow as professionals.
Our SIG

web site

provides valuable information about what is happening in our community, as well as in STC and the profession. We welcome contributions from our members!   
You can attend the

STC annual Summit conference

at member rates, attend our SIG annual business meeting and breakfast, and meet your SIG leaders and fellow SIG members. Summit 2018 will be held

May 20 - 23, 2018,

in Orlando, FL. Find out more about Summit at

http://summit.stc.org

.
I recently completed 33 years of membership in STC, and am grateful to be part of a community of professionals who have become my colleagues, friends, and teachers. I hope you will see STC's staying power in YOUR professional life as well...and that you will say Yes to renewal in 2018!  For more information about STC membership in general, visit the membership page on the STC web site at http://stc.org,  and click Join or Renew along the top navigation bar. When you join or renew, be sure to choose IDL SIG as one of your communities. Note: If you choose Gold membership, your membership dues automatically include ALL SIGs.
If you have any questions or concerns about your membership, please feel free to contact us at manager@nullsigidlsig.org. We love talking about STC and our SIG, and would be happy to answer any questions you have, or guide you to resources you need.
On behalf of our more than 400 SIG members, thank you for being part of STC and our SIG. We look forward to having you as a member in 2018!