Welcome to the Q1 2020 edition of IDeaL: Design for Learning!
The past few months have been disruptive for all of us. I have been working at home for the past two weeks and likely will for the foreseeable future. I'm sure many of you are in the same boat.
In addition, the STC itself is moving into uncharted waters with the Summit moving from in-person to virtual. Phylise Banner has asked for the help of the IDL SIG to make this virtual conference the best ever! If you'd like to volunteer to help, please contact her.
This will be my last issue as managing editor. Next quarter, I will hand the reins over to Paul Scott. Paul has been a technical writer for over 20 years. He works as a freelance writer and consultant in Silicon Valley, working with tech and biotech clients.
It has been a pleasure editing your newsletter and I hope I have left it in better shape than I found it. I will be working with Paul as needed over the next three months as we get Q2 shaped up. Please help him out by submitting articles to newsletter@stcidlsig.org.
As a reminder, we welcome any of the following topics:
IDL practice
IDL theory
Reflexivity in IDL
The value of IDL to society and or industry
Career paths and progression in the field of IDL
Emerging technologies in IDL
Promotion of the IDL SIG
---
We have a short issue this quarter with just three articles.
Marcia Shannon has given us the SIG Manager's report and Lori Meyer has provided the Membership Manager's Report. Our new editor, Paul Scott, has provided an article entitled 5 Rules to Help You When Working from Home.
Take care of yourselves and each other!
Kelly
---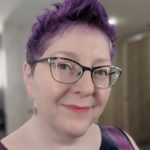 Kelly Smith has been Managing Editor of the IDeaL newsletter since May 2018. She also serves as membership manager for her local chapter – STC Southeast Michigan. Kelly works as Senior Technical Writer at Dart Container in mid-Michigan and has been active in the STC since 2015. In her free time, Kelly is a quilter who enjoys quilt retreats and buying fabric.