See the recording of our 2020 SIG team Virtual Open House.
See our "Help Wanted" listings on the Volunteer Classifieds page.
IDL  Manager
Maralee Sautter
Email: manager@stcidlsig.org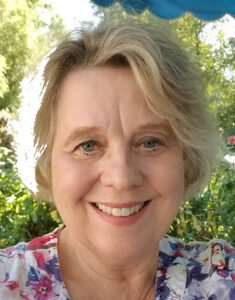 Maralee Sautter, an Associate Fellow, has been a member of STC since 1999. She started at the local level with Willamette Valley Chapter and took on various positions, including president and webmaster. In 2008 she became involved with the IDL SIG, eventually taking the positions of assistant manager and co-manager, and later, webmaster.
Maralee has been a technical writer and instructional designer in the industries of high-tech/software, health, science, transportation, education, and government (Intel, Xerox, Thermo Fisher Scientific, Cambia, Regency/Blue Cross, and more). Her favorite title is educator, since she was an adjunct instructor at Portland State University for over 12 years.
Past Managers
Destiny Dudley (Jan-May, 2020)
Marcia Shannon (2019-2020)
Lori Meyer and Viqui Dill (2017-2018)
Mellissa Ruryk and Robert Hershenow (2015-2016)
Preeti Mathur and Cindy Pao (2013-2014)

Jamye Sagan and Maralee Sautter (2010-2012)

Jeanette Rogers (2009-2011)

Jackie Damrau (2007-2009)

Jane Smith (2004-2007)

Yvonne DeGraw (xxxx-2004)
IDL Assistant Manager
Discussion list
Secretary
Membership

Marcia Shannon has held the positions of Manager and Secretary for the Instructional Design and Learning SIG. She is an STC Senior Member and has served on the STC Scholarship Committee. She has been active in the Carolina Chapter and Technical Editing SIG, taking on membership lead and other volunteer positions.
Marcia's 30+ years of business experience cover IT, consumer goods, mortgage banking, and health insurance. She has written procedures, trained software customers, and provided user support in each field. Although retired, she is open to new adventures in tech comm.
Newsletter
Programs
Viqui Dill is a senior member of STC. She is an active member of the Washington DC – Baltimore chapter, serves as co-manager and programs lead for the Instructional Design and Learning Special Interest Group, volunteers for TC Camp, and plays in STC's rock band, the Rough Drafts. She plans webinars, moonshine tastings, and rock concerts.
Viqui describes herself as "Technical writer, wife and mom, bass player, worship leader. I'm happiest when folks sing along with me."
Student Outreach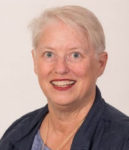 Mellissa Ruryk is a senior technical communicator with experience writing for technology, financial, oil and gas, and engineering clients. She is the past president of the Canada West Coast chapter of the Society for Technical Communication (STC) and past co-manager of STC's Instructional Design and Learning special interest group.
Volunteer Liasion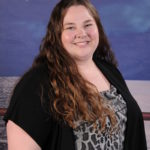 Anita became an STC and IDL SIG member in November of 2020. Although new to the TechComm field, she has a BASc in Electronic Systems Engineering and 14 years of experience in the banking industry.
Anita discovered the TechComm field when her quilt pattern designing hobby crossed with her job search. Intrigued by the TechComm field's software programs, she decided to go back to school to get her Technical Communication Certificate from Simon Fraser University.
Social Media (Twitter/Facebook/LinkedIn/Instagram)
Manager: Jannetta Lamourt
Email: socmedia@stcidlsig.org


Jannetta is new to the STC and IDL SIG communities but is a seasoned veteran in the technical communications arena.  She has a BA in Communications and in the midst of earning her MA in English.

A fellow student asked if she would like to attend IDL SIG meeting and from there, Jannetta decided she had met her "flock" and drawn to volunteer.  Jannetta runs her own freelance tech comm business and is a partner in Quantivpro.com a data quality consulting business for nonprofit orgs and small businesses.
Surveys
Training Evaluations
Treasurer
Manager: Jamye Sagan (check her mini-bio above)
Email: treasurer@stcidlsig.org
Jamye Sagan currently serves as  treasurer for the IDL SIG, and is a senior member of STC. She served as a co-manager of the SIG from 2010-12. At work, she uses her tech comm skills to make sense out of the seemingly senseless. At play, she uses sticks and hooks to transform yarn into pretty objects.
Volunteer-at-Large
IDL Web Site
Need help?
Check out Getting started with WordPress