See the recording of our 2017-2018 SIG team Virtual Open House.
See our "Help Wanted" listings on the Volunteer Opportunities page.
IDL  Manager
Marcia Shannon
Email: manager@nullstcidlsig.org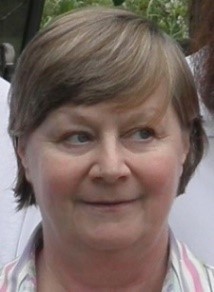 Marcia Shannon was assistant co-manager for the IDL SIG in 2018, and transitioned to manager in 2019. We have an opening for another manager. The terms end December 31, 2020.
Past Managers
Lori Meyer and Viqui Dill (2017-2018)
Mellissa Ruryk and Robert Hershenow (2015-2016)
Preeti Mathur and Cindy Pao (2013-2014)

Jamye Sagan and Maralee Sautter (2010-2012)

Jeanette Rogers (2009-2011)

Jackie Damrau (2007-2009)

Jane Smith (2004-2007)

Yvonne DeGraw (xxxx-2004)
IDL Assistant Manager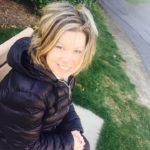 Communications / List Manager
Content Curator
Membership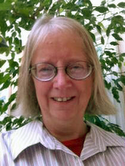 Lori, an STC Fellow, has more than 20 years of experience as a technical writer, editor, and help developer. She began her technical communication career in Rochester, NY, and relocated to the San Francisco Bay area in 1998. Lori has been active in STC since the early 1990s, starting with the Rochester Chapter, where she created the chapter's first Web site.
Since then, she has held in many volunteer positions, including employment manager, secretary, conference co-chair, membership manager, director-at-large, and SIG co-manager. She has delivered leadership presentations at the STC Summit international conference and via webinar.
On the community level, over the years Lori has served as a director at large for the Carolina Chapter, secretary and president of the Washington DC-Baltimore Chapter, membership manager of the Rochester, East Bay, and San Diego Chapters, and president of the East Bay Chapter.  Lori stays involved with these communities, and also volunteers for the Technical Editing and Consulting and Independent Contracting SIGs.
Newsletter
Programs Manager
Viqui Dill is a senior member of STC. She is an active member of theWashington DC - Baltimore chapter, serves as co-manager and programs lead for the Instructional Design and Learning Special Interest Group, volunteers for TC Camp, and plays in STC's rock band, the Rough Drafts. She plans webinars, moonshine tastings, and rock concerts.
Viqui describes herself as "Technical writer, wife and mom, bass player, worship leader. I'm happiest when folks sing along with me."
Student Outreach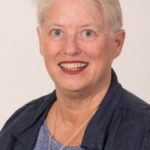 Mellissa Ruryk is a senior technical communicator with experience writing for technology, financial, oil and gas, and engineering clients. She is the past president of the Canada West Coast chapter of the Society for Technical Communication (STC) and past co-manager of STC's Instructional Design and Learning special interest group.
Secretary
Social Media (Twitter/Facebook/LinkedIn)
Surveys
Training Evaluations
Treasurer
Manager: Jamye Sagan (check her mini-bio above)
Email: treasurer@

null

stcidlsig.org
Jamye Sagan currently serves as  treasurer for the IDL SIG, and is a senior member of STC. She served as a co-manager of the SIG from 2010-12. At work, she uses her tech comm skills to make sense out of the seemingly senseless.At play, she uses sticks and hooks to transform yarn into pretty objects.
IDL Web Site
Web Hosting Service (STC)
Email: webmaster@nullstc.org
Need help?
Check out Getting started with WordPress