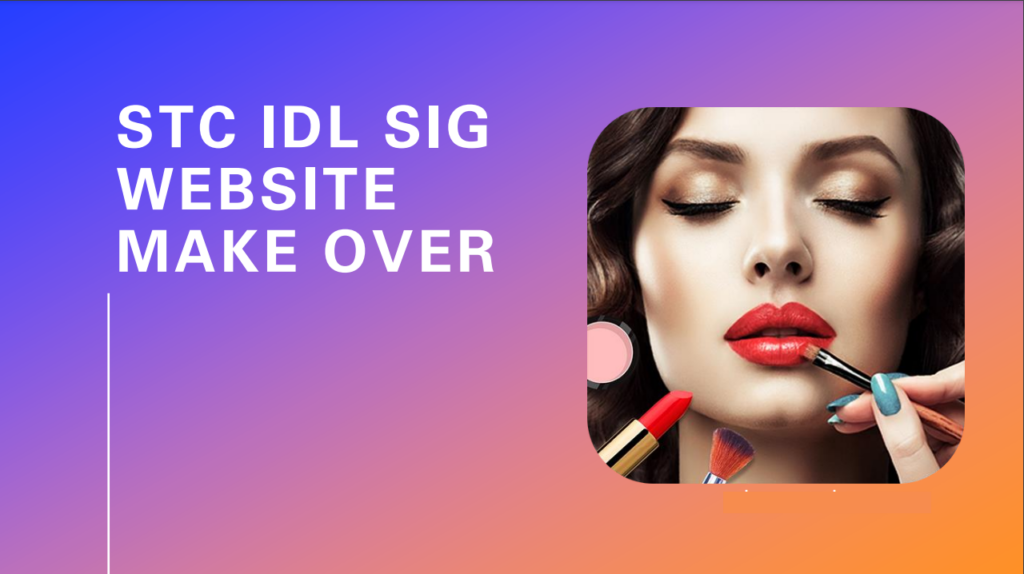 Objective:
The STC-IDL website is due for a new and attractive modern look and added functionality. The instructional sessions, 4 of them, provide the technical writing professional with an understanding of website structure and design.  Included in the sessions are search engine optimization (SEO), archiving, editing, and other site elements that comprise a successful site makeover.
Additionally, technical writers must understand the background elements of websites to better write for SEO purposes, and the use of technology such as screen readers and other applications commonly used by those with disabilities and required in some form or another to pass as a compliant or "accessible" website.
Note: Participants are encouraged to provide feedback in our working (breakout) sessions.
Here are the main topics and 1.5-hour online, instructional sessions.
Introduction: The main elements of what we, as a group, need to consider as important to our website use and audience. Also, there will be an overview of the topics to follow. October 21, 2022.
Introduction video: Session 1- Introduction video
Introduction notes: Session 1-Notes
Site design: This working session will explore WordPress free and at-cost themes, Topics (add-ons), search engine optimization (SEO), and more. We'll come up with options that are best for our site design. Also, discussion of Personas. Aired on 01/13/2023.
YouTube video https://youtu.be/HtSsAqcvn-o
Notes are on our website https://www.stcidlsig.org/wp-content/uploads/sites/7/2023/02/IDL-Workshop-Notes-01-13-23-Session-2.docx.pdf
Personas pdf is on our website https://www.stcidlsig.org/wp-content/uploads/sites/7/2023/02/SOME_PIG_Website_Workshops_Personas.pdf
Site Structure & Navigation: Hilarious UX testing of the site by our generous and skilled volunteers, including discussions and feedback about the difficulties of performing simple tasks. Priceless! Aired on 02/10/2023.
YouTube video https://youtu.be/A2Rxywv5uLM
Search Engine Optimization (SEO), the giant beast: This session explores how tagging images, text, and other elements of online publishing can lead to better online exposure with the top search engines. The breakout session will include brainstorming on elements of the site, and then we'll return to the main session for discussion. The last session is TBD.
Website Workshops Session#1 Introduction 20221021
Website Makeover Session #2: Theme and Site design 01/13/2023
Website Makeover Session #3: Site Structure & Navigation 20230210