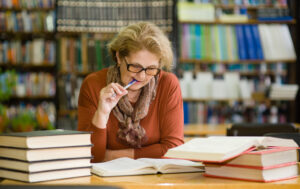 Do you want to increase your chances of employment after graduating from your undergraduate or graduate program? A published sample in your virtual portfolio might help you land a job in technical communication and/or instructional design!
Announcing the IDL SIG Student Writing Competition
The Society for Technical Communication's Instructional Design & Learning SIG invites undergraduate- and graduate-level students to submit an article related to instructional design for the Student Article Writing Competition.
Prizes for winning:
Publication of your article in our quarterly newsletter, IDeaL: Design for Learning, a professional publication read by hundreds of practicing instructional designers.
One-year STC student membership, which includes a membership in the IDL SIG.
Possibility that judges in our competition will recommend you submit your article for publication in Intercom

, the magazine of STC. 
Seize this chance to enrich your network!
Here is what L. Stoe said about having his article published in our newsletter:
Being published under the Student Outreach Program provided a forum for me to apply and test my skills learned in my classes in Technical Communication & Professional Writing. The competitive process was fun and increased my self-confidence. I printed the published article and showed it as I interviewed for a new position as a technical publications writer just last month. I got the job and definitely feel that the published article helped me. (Read his article at http://www.stcidlsig.org/engaging-the-reluctant-learner/ .)
To enter the Student Article Writing Competition:
Download the complete Entry Package from this page. The package contains:

Contributor Guidelines.
A list of topics in Instructional Design. Note: if you choose a topic that is not on our list, you must get pre-approval of your topic by email as above.
Frequently Asked Questions. If the FAQs do not answer your question, email the Competition Coordinator.
The Submission Form (complete and submit with your article).
A final checklist.

Write an article or edit an existing article of at least 750 words and no more than 1500 words. Use the final checklist in the entry package to make sure it aligns with guidelines.
Send your article, any graphics in a separate file, and the submission form to Competition Coordinator by midnight on Wednesday, April 5, 2023.
Educators: We would appreciate your help in promoting the Student Article Writing Competition. You can help encourage your students by downloading the STC IDL SIG Article Competition Promo and posting it where students can see it.