STC Technical Communication Summit (Conference)
May 06-10, 2017
STC Summit 2017
Check out our slides from the 2017 business meeting.
Join us at the #STC17 Summit!
Come by our booth at the welcome reception on Sunday night and get a sticker for your summit badge. Join us Tuesday midday for our annual business meeting. And if you see some of us walking around and hanging out, be sure to jump in and say hello.
This post will help you connect with our SIG at the Summit and highlights selected sessions about our field, by members, and other sessions of interest. For the complete schedule of events, see the Summit website at https://stcsummit2017.sched.com/
Annual IDL SIG Business Meeting Brown Bag
Our annual face-to-face business meeting will be on Tuesday, May 9th from 11:30 am to 12:30 pm in Annapolis 1 at the Gaylord Hotel.
Come by for a brown bag lunch and a chance to meet other instructional design and learning practitioners face to face. Pick up lunch at either the Harbor Marketplace or the The Cocoa Bean inside the Gaylord Hotel.
Join us! We will have prizes!
---
We had a blast at #STC16. Check out our photos and slides of our business meeting.
Want more? Check out our photos and business meeting slides from #STC15.
---
STC's 2016 Summit was May 15-18 in Anaheim, CA. Find out more on the STC Summit website.
Attend our IDL SIG Business Breakfast on Wednesday, May 18th at 7 am Pacific in the Marquis Ballroom of the Anaheim Marriott. Join us for breakfast and an entertaining, informative State-of-the-SIG discussion! Open to all IDL SIG members. Wear your Disney swag to be eligible for door prizes.
Here is a quick overview of where you can find us, how you will recognize us, and ways to network with us – and each other, of course. 2016 Summit Email to Members
What can I expect at the #STC16 Summit?
We are planning a robust summit in 2016, just like we had in 2015.
See photos of the IDL SIG at the #STC15 Summit.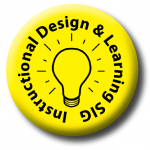 IDL SIG Sticker: We want to recognize you! Pick up an IDL SIG Sticker at the Community Reception or Expo Hall SIG table to place on your badge and identify yourself as a SIG member.
Twitter: Please share your conference experience by tagging @STC_IDL_SIG using the #STC16 hashtag. We encourage everyone to be a roving reporter and share conference experiences and what you learn in education sessions.
To see the live conference Twitter feed: #STC16