Mark your calendar for the "Evaluation of Training" webinar with Linda Urban.
April 2, 2015 (rescheduled from March 19, 2015)
10:30 am Pacific / 11:30 am Mountain / 12:30 pm Central / 1:30 pm Eastern
Register on Eventbrite.

About the webinar
Evaluation Essentials: Is Your Training Accomplishing What it's Intended To?
If you're an instructional designer or course developer, you work hard to create useful training  that helps people acquire new knowledge or skills that they can make use of on the job or in other parts of their life.
How do you know if the training you create accomplishes what it is intended to?  There's a lot of information about and focus on how to design training. Too often, there is not as much thought given to how to evaluate it.
In this webinar, we'll talk about how to evaluate the training you develop, and also consider some questions about the system in which the training occurs that are likely to have an impact.
We'll talk about two different approaches to evaluation:
Kirkpatrick's "four levels" of evaluation–an approach that is fairly common in training circles
Program evaluation, which comes at training from a different angle, and starts by considering what questions should be answered when evaluating a program (or training), and what data is needed to answer those questions.
We'll wrap up with some resources for where to learn more.
About our speaker

Linda Urban, MS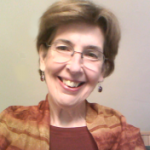 Linda Urban, MS, is a consultant and instructor who focuses on organizational performance and workplace learning. She specializes in change management, needs assessment, evaluation, sustainability, and performance improvement solutions to help individuals, teams, and organizations work more effectively.
Linda is also an Adjunct Faculty member in the online program Organizational Performance & Workplace Learning at Boise State University, and an instructor in the Technical Communication program at UC Berkeley Extension.
Watch this space for registration and updates.
Register on Eventbrite.