Join us for the "Learning Styles and the Cancer Experience" webinar with Debbie Kerr.
10:30 am Pacific / 11:30 am Mountain / 12:30 pm Central / 1:30 pm Eastern
Thursday, January 18, 2018
Register on Eventbrite.


About the webinar
Although the majority of the population are visual learners, most details about a medical diagnosis or treatment are delivered verbally. To exacerbate the problem, the majority of the information being delivered consists of concepts and terminology. They are difficult for doctors to explain and even more difficult for patients to understand. Learn from a real-life cancer experience of how information was presented and what could have been done to make it easier to understand and remember. Find out what we can do as technical communicators to address different learning styles and an audience that is not clearly defined.
We will be recording the webinar, so feel free to enjoy the presentation knowing that you can see the recording at a later date.
Intended Audience
The content will be introductory (e.g., > "101 level") and will also be valuable to practitioner level attendees.
About the Speaker: Debbie Kerr
Debbie Kerr has been a technical communicator for over 30 years, a breast cancer survivor for over five years, and a lifetime expert at making people laugh. In 2016, Debbie published, When Cancer Takes Flight, which teaches patients about the cancer journey using analogies and personal stories. As a Patient and Family Advisor for Cancer Care Ontario, Debbie provides her insights to assist with the development of educational material for cancer patients, care givers, and survivors.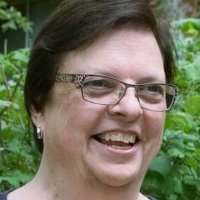 Register on Eventbrite.