Join us for "Your Brain on PowerPoint: Better Presentations Through Science" with Robert Hershenow.
10:30 am Pacific / 11:30 am Mountain / 12:30 pm Central / 1:30 pm Eastern
Thursday, October 12, 2017
Register on Eventbrite.


About the webinar
The last twenty years have brought tremendous advances in our understanding of the human brain, much of which can be applied to learning. In this webinar we'll explore what goes on in our heads when we design, create, deliver, and view a slideshow presentation, with focus on maximizing audience engagement and information transfer. Expect a lively, entertaining session with time for Q&A. A handout will be provided.
We will be recording the webinar, so feel free to enjoy the presentation knowing that you can see the recording at a later date.
Intended Audience
Those who create and deliver presentations to live audiences.
The content will be introductory (e.g., > "101 level")
About the Speaker: Robert Hershenow
Robert Hershenow has worked in tech comm for more than twenty-five years. He is a self-described PowerPoint evangelist and past co-manager of the IDL SIG. He lives happily in the San Francisco Bay Area where he plays music and can ride his bike to work (exercise is good for the brain!).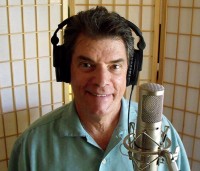 Register on Eventbrite.