Join us for the "BPMN Basics: What You Need to Know for Your Content Strategy" webinar with Dr. Jackie Damrau.
10:30 am Pacific / 11:30 am Mountain / 12:30 pm Central / 1:30 pm Eastern
Wednesday, October 14, 2015
Register on Eventbrite.   

About the webinar
It's one thing to know content, it's another to understand the business and how that content works within business processes. This session demonstrates how to model business processes, including documentation processes, using the BPMN 2.0 standard. Learning what a model, a process, and a process model are is critical to determining if a graphical model will represent your content better than traditional words. You'll learn about different types of process models through a view into the world of graphically modeling your business process content.
Intended Audience
All Audiences. The content will be introductory (e.g., > "101 level")
About the Speaker: Dr. Jackie Damrau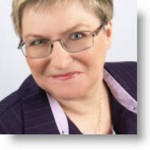 Dr. Jackie Damrau is a Sr. Business Systems Analyst at CBRE. In her role, Jackie models business processes and other department workgroup processes using BPMN modeling notation to use in gathering requirements for automating existing paper-based workflows as well as to help in improving processes. Jackie has more than 25 years of technical communication experience. She is a Fellow of the Society for Technical Communication (STC), member of the STC North Texas Lone Star chapter and the Instructional Design & Learning SIG, and the Book Review Editor for Technical Communication. Jackie's past international positions have been as a SIG manager for the Instructional Design & Learning SIG; assistant SIG manager of the Management SIG; elected member of the Nominations Committee; and general manager of the STC International Summit Awards (2010–2012). Jackie enjoys spending time raising her grandkids and reading "books" when time permits. Find her on LinkedIn (linkedin.com/in/jackiedamrau) or on Twitter (@damrauja).
Register on Eventbrite.