---
Join us for the Technological Adaptability: Formalizing a Vital Skill webinar with Melonie McMichael.
10:30 am Pacific / 11:30 am Mountain / 12:30 pm Central / 1:30 pm Eastern
Thursday, September 13, 2018
About the webinar
We talk about it all the time, yet we have no specific word for it. We know it is a needed and valuable skill, yet we do not teach it. We see it as part of our technology skills, yet do not recognize it as a skill on its own. What is this nebulous ability that is so important to our field yet so little quantified? Technological adaptability is the ability to learn technology quickly or deal with technology issues efficiently and with confidence. A skill in and of itself that can be learned and taught, most of us are required to demonstrate this ability to excel in our field. The goal of this session is to establish the significance and application of technological adaptability to our field, to provide our field with a common language to discuss technological adaptability, and to assist the individual in assessing and expanding on their own adaptability skills.
We will be recording the webinar, so feel free to enjoy the presentation knowing that you can see the recording at a later date.
Intended Audience
The content will be introductory (e.g., > "101 level") and will also be valuable to practitioner level attendees.
About the Speaker: Dr. Melonie McMichael
Having been in the field of technical communication for 25 years, Dr. McMichael has experience in both industry and academia. She worked as a technical communicator in Austin's high-tech sector for over a decade, including multiple stints at AMD as well as contracting work for 3M and working as a lone writer for a small software company. She held multiple roles in the field that ranged from production through writing to print buying. In 2010, Melonie earned her PhD in Technical Communication and Rhetoric from Texas Tech University where she taught for five years. Since 2011, she has taught at the University of Colorado Colorado Springs in the Professional and Technical Writing emphasis. With over a decade's worth of workplace experience and another decade teaching technical communication, she brings both scholarship and industry knowledge to the classroom.
Working in the field as a desktop publisher in the 1990s when technology was changing rapidly, Dr. McMichael was required to become technologically adaptable herself. After entering academia, she found that technology was seldom being taught in technical communication programs, primarily because of the changing nature of technology. Looking over her own experience, she created a course that addresses that issue and has been successfully teaching technological adaptability to professional and technical writing students for six years.
She consults on all things technologically adaptable under the company name Technodaptability, LLC.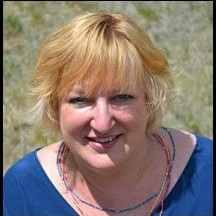 Register on Eventbrite.