By Maralee Sauter, IDL SIG Manager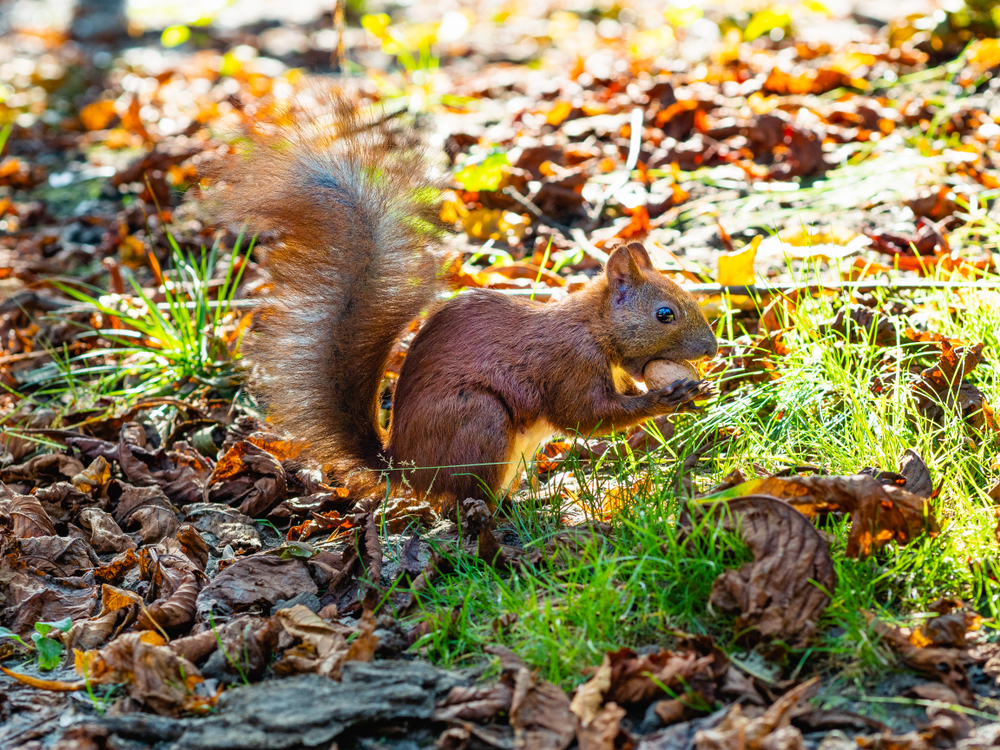 I like to look out of my computer room window this time of year when the landscape is changing, and there's a flurry of activity at the feeders, in the birdbath, and on the ground. The most fun to watch are the squirrels darting across the grass, enjoying playful games of tag, and busily "hiding" acorns, nuts, and seeds. Many of these cached seeds and nuts are "lost" and sprout into saplings and flowers the following spring. We owe a lot to our busy environmentalists who are storing food for the winter months and unknowingly planting future crops.
Like the busy, playful squirrels, the IDL SIG volunteers are planning for the fall and winter months. Our team has some great upcoming activities, so please take a quick moment to mark your calendars and plan to reap the most from your IDL benefits.
Mark your calendars
Virtual Open House (VOH) at the beginning of November. Watch our comm channels for the date. Learn more about our SIG and the volunteers that make it run. Join a draw to have a chance to win one of two $25 Amazon gift cards. Look for updates on our Eventbrite app.
First Fridays @ 5 (October 6, November 3, and December 1). Our award-winning series occurs at 5:00 p.m. ET on the first Friday of the month. Some sessions are lively conversations, some are educational presentations, and some are short presentations that inspire lively exchange. Join the conversation! Free to all STC members. If you would like to present or ask questions, email programs@stcidlsig.org.
Student Article Writing Competition deadline, November 14. Our student scholarship program encourages university students to write an article for our IDeaL newsletter. The competition winner is awarded a one-year student membership in STC. Read more.
Volunteering
Are you interested in volunteering for a position on our leadership team, willing to write an article about instructional design, or want to volunteer for something small? If you're curious, you can attend our VOH or one of our monthly leadership meetings, usually on the fourth Saturday of the month. Contact Maralee Sautter at manager@stcidlsig.org for details.
Unlike the squirrels, our team won't forget where we've put the important stuff, but we will be happy if you attend any or all of our upcoming events and join us and fellow SIG members in fun, educational, and playful activities.