By Jamye Sagan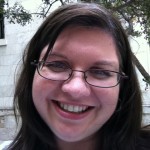 During the 2016 STC Summit in Anaheim, I attended several engaging presentations. Here are highlights from some of them.
From Fred Flintstone to George Jetson – Creating Tension in Training Increases Adoption: Viqui Dill (@viqui_dill)
During her presentation, Viqui described how her company overcame several roadblocks to successfully train 5,000 employees on timekeeping software in just 60 days with no travel budget and challenges in finding demo computers for training and testing.
She reviewed and ranked the types of deliverables used in the training delivery, which included:
Online help and how-to instructions
Train-the-Trainer hands-on practice
Face-to-face contact with users
Weekly emails and announcement posters
Interestingly enough, the most successful deliverables of Viqui's presentation – including weekly emails and announcements – seemed the least technical in nature and dealt more with the personal touch. I especially liked how she formatted her weekly announcements, with a table showing the when, who, and what of various events. I also liked how she used visuals from The Flintstones and The Jetsons cartoons to add interest.
Overall, a strong, enthusiastic team is the key to success. Learning via coworkers is among the most effective and most used methods.
To view Viqui's presentation slides, see the Sched tool.
Use Your Content to Create Killer Courseware: Matt Sullivan (@mattrsullivan)
In his presentation, Matt addressed major issues most people face when tasked with creating content – how to populate the blank page with content, and transforming dry content into usable content. The most insightful recommendations from his presentation were:
Tool choice is secondary. It's not about the tools; it's about the journey.
When trying to decide what content to cover, ask yourself: What's the one thing you need to teach your learners?
When determining the goal of your course, fill in the blanks: <USER> can <ACTION> because <REASON>. Once you determine the goal, create a title that draws your users in. Create a journey for them; seek that personal connection.
Always ask yourself: What's in it for the end user?
15 Ways to Animate Content with GIF: Daniel Foster (@fosteronomo)
Before attending this session, I thought of animated GIFs as just cutesy, cheesy items that served either as mere decoration or pure entertainment. I never realized this seemingly simple concept could be used for more meaningful purposes.
In his presentation, Daniel shared with us some ways in which we can harness the power of GIFs in our technical documentation. Some of these 15 uses include:
Showing simple procedures for 1-4 steps.
Showing a series of steps, to enhance detailed, written steps.
Comparing techniques. GIFs are great for showing correct vs. incorrect actions, comparing old vs. new procedures, and highlighting new procedures.
Augmenting a bug reporter help desk ticket: Use a GIF to show what actions you took and what went wrong.
Using GIFs to show quick tips on a basic procedure
For a list of GIF creation tools and basic tips, refer to the last slides on Daniel's presentation on SlideShare.
Getting Creative with Technical Communications: Liz Roscovius (@LizRoscovius)
In this progression topic, Liz shared her techniques for making content both useful and appealing. First, she stresses that before getting creative, you must know who you are writing for! To understand your audience, get insights from colleagues and other departments, and review social media and customer insights data.
I especially liked her Snack/Meal/Dessert analogy in determining how to divide content into bite-sized pieces. With this analogy, the snack serves as teaser content, while the meal contains the figurative meat of the message. Finally, the dessert is the little sweet extra nugget. It's basically all about giving customers what they want, and when they want it.
Finally, Liz shared some design element tips for further enhancing the appeal of your deliverables:
Don't be afraid of white space!
Place critical information in sidebars
Avoid "NASCARing" your work with too many fonts. Stick with just a few fonts and remain consistent in text treatment (e.g. bold, italics).
Images must have a purpose.
Collect ideas from magazine layouts and other resources for cool formats and ideas.
For handout and slides, see the Sched app.
Even if you did not get to Anaheim this year, Summit Playback provides access to missed sessions. I look forward to revisiting those I attended, and viewing the ones I missed due to parallel scheduling (the choices are so hard !).