By Sylvia Miller, with Mellissa Ruryk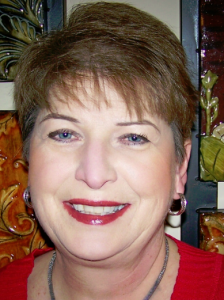 You might be wondering what happened to our IDL SIG scholarships. STC has determined that SIGs can no longer offer scholarships. The IDL SIG is proud to say that we awarded, from 2006 through 2015, $10,250.00 in scholarships to very deserving applicants. We know we helped their careers along, even with awards of a few hundred dollars. Your SIG leaders put on their thinking caps to consider how we could still offer much needed support to students of instructional design, and we came up with an exciting new program.
Starting in September of 2016, the IDL SIG will invite college and university students to submit original articles on an instructional design topic to the IDL SIG to be considered for publication in IDeaL: Design for Learning, our SIG's newsletter. If an article is selected for publication, the student will receive a complimentary STC student membership, with membership in our SIG.
Purpose of the program
The purpose of the Student Outreach Program is to encourage students to earn and enjoy STC and IDL SIG memberships at no cost. We, and the Society at large, hope that first-hand experience of STC membership will convince students to continue Society membership while they complete their study programs and into their careers.
The reward
Students whose articles are accepted for publication in our newsletter will receive a complimentary one-year STC membership, which will include a one-year membership in the IDL SIG.
Further, with the winning students' permission, these published articles then will be submitted for inclusion in the Technical Communication Body of Knowledge (TC BOK). If an article is deemed suitable for inclusion in the TC BOK, the IDL SIG will grant an additional year of complimentary STC/IDL SIG membership. Persons who no longer qualify for a student membership will receive a $75 credit towards any level of membership. The award is a credit towards membership only; there is no cash equivalent.
Criteria for entry
Students must be enrolled in an accredited, post-secondary degree or certificate program. Students will be given a list of instructional design-related topics to choose from, or they may apply for pre-approval of a topic of their own choosing.
Application details
Students are invited to submit articles of no more than 4 typewritten pages, single-spaced. A panel of IDL SIG members determines if student's article:
Is pertinent to instructional design
Is original and not plagiarized
Is more than a regurgitation of IDL facts, such as a description of the 5 parts of ADDIE
Would be interesting or appropriate for our SIG members to read about in our newsletter
Meets length criterion and is well-written
Students may submit articles that they've received credit for in a college-level course.
Frequency and timing of article requests; number of awards
The SIG will run the Student Outreach promotion:
Every March through May during STC's Member-Get-a-Member program.
Every September through November.
In every offering, more than one student can win a membership, to a maximum of ten winners.
Value proposition
The program described above offers a win-win-win for ID students, the STC and the TC BOK:
Students can be published before completing their degree or certificate. They can add this to their LinkedIn profiles with a link to the article on our website (newsletter), and they can include the award in their résumé.
STC will gain new student members. If students see the value in remaining an STC member after degree or certificate completion, they will become full members.
The TC BoK editorial panel will have new articles to consider for inclusion.
Stay tuned!
Watch your email for further details about the launch of this new program, and tell your college and university friends that a cool opportunity for them to be published before graduating is coming soon!