STC IDL SIG shares with InfoDevDC
By Viqui Dill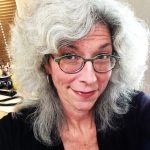 On February 21st, I presented my #STC16 Summit session case study about a training program developed for a big software rollout at my company. The presentation was hosted by the InfoDevDC Meetup group.
Meetup is an organization that connects people online so that they can meet face to face for discussion, networking and learning. The InfoDevDC is a group of Information Developers (technical writers, training designers, information architects, and project managers) who gather in the northern Virginia area. During the presentation, I highlighted some of the benefits of STC membership, especially membership in online communities like our IDL SIG. Folks at the meeting were excited to learn that we have free webinars for our members and that we support instructional designers through our newsletter and many other opportunities to connect.

InfoDevDC Collaborators
The presentation was a case study that presented seven different deliverables and compared the relative effectiveness of each, based on engagement:
Online help
How-to instructions
Books for the training crew
Training package for the training crew
Person to person training with evangelists
Weekly email to 2,200 users
Posters everywhere
The objective of a good training program is adoption and excellent field execution. This presentation explained how to use a combination of traditional training deliverables and old school psychology to gain user buy-in and achieve a successful launch. We talked about how my company uses cartoons and countdowns to ensure that users seek out training and have a stake in adoption and field execution excellence.
Whether we create video, user assistance, classroom training, or documentation, what we really want is a group of folks who use the product to do an excellent job with little or no effort and make no mistakes. We found that creating good training is less about the deliverable and more about building the right relationship.
Online help was the least effective of the deliverables, having a low engagement as measured by Google Analytics, just 145 brief interactions. Classroom training and support from local champions was the most effective of the deliverables. The challenge for the team was to build up this network of champions and equip them with excellent resources. Employees and users were most engaged by the oldschool series of weekly paper announcement flyers featuring Fred Flintstone and George Jetson, highlighting a small amount of information to know for the week.
Slides of the presentation are online here:
https://www.slideshare.net/viqui_dill/from-fred-flintstone-to-george-jetson-creatingtension-in-training-increases-adoption
Read about the InfoDevDC Meetup group and the event here:
https://www.meetup.com/InfoDevDC/events/237190710/