By Jessica Lynn Campbell, Alex Gurtis, Gabriel Latorre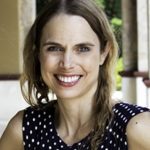 The evolution of web-based tools, applications, and digital communication today has changed the role of a technical communicator. It is necessary to bring technical communicators into the usability testing process earlier in the design and development of instructional applications. This optimizes both the effectiveness of the product and the end-user experience. Instructional System Design (ISD) is the process of creating instructional aids that help learners gain proficiency in a subject matter.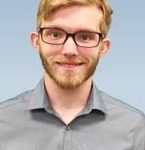 Usability testing for ISD is often done procedurally, which is to say, as a standard practice; however, technical communicators are not effectively used during development. When focusing only on whether software worked rather than if the user experience was optimal, ISD teams miss the mark on the value of usability testing. A product is not successful if the end-user is not able to effectively employ it.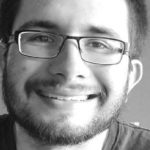 Even today, when developmental teams include a variety of experts and deploy various quality assurance testing, a prevalent problem is the lack of simultaneous discourse production and user testing. Thus, the need for technical communicators to be involved the in the process is made evident. Researcher Robert R. Johnson agrees, "Bringing users to the table with writers and developers is necessary if we are to do more than just represent the fictional user in technologies or texts."
With the proliferation of many online instructional technologies, usability testing must play a central role in the design, development, deployment, and discourse of instructional systems. According to scholar Elizabeth Fanning, the understanding of students' computer-based education, "may evolve into a more personalized, expressive dynamic." Technical communicators are at the forefront of integrating user testing into the design and developmental process, which affords ongoing feedback on the functions and features desired by the audience. When a technical communicator brings user testing into this process, both the user and the design and developmental process benefit from the enhanced knowledge of end-product use and context.
Technical communicators' user-centered approach to instructional system design and development is critical to the success and usability of both the end-product or application and the corresponding technical communications. The user-centered approach to ISD guarantees the purpose of instructional systems will be achieved, as developers are able to make incremental changes to the system that are informed by the results of simultaneous user testing. Dianne Cyr and team found that even the slightest details of an online environment can improve and enhance a user's experience. Their research shows how the mere placement and position of images and text focuses users' attention on certain paragraphs and phrases. Understanding these minute aspects of a system design enables designers and developers to emphasize important content in instructional systems, which enhances the effectiveness of the system. Technical communicators are uniquely positioned to understand these minute details, which makes it vital to involve technical communicators in the ISD process.
A similar conclusion is echoed in Shahron Williams van Rooji's study of a collaborative team of students. After working together to build an instructional website, the design team concluded that to create an effective instructional interface, an ISD team should focus on a user-centered design. This approach includes identifying elements such as users' interaction with the data display and how they comprehend the information.
In today's technological landscape, consumers demand not only innovative, functional technology, but user-friendly products. The practice of a user-centered approach to ISD ensures developers' focus on functionality. As online interfaces, games, and instructional platforms evolve, users expect more stimulating learning environments. It is key for ISD teams to identify their target audience and their needs to accurately build in the instructional system elements that will facilitate learning. Technical communicators' user-centered approach enables the design and development of effective instructional systems and optimizes the end-user experience.
References
Cyr, Dianne, Milena Head, Hector Larios and Bing Pan. 2009. "Exploring Human Images in Website Design: A Multi-method Approach." MIS Quarterly 33 (3): 539-A9.
Fanning, Elizabeth. 2008. "Instructional Design Factors as They Relate to the Creation of a Virtual Learning Environment." Journal of Interactive Instruction Development 21 (2): 24-42.
Johnson, Robert R.  2004. "Audience Involved Toward a Participatory Model of Writing," In Central Works in Technical Communication, edited by Johndan Johnson-Eilola and Stuart A. Selber, 91-106. New York: Oxford University Press.
Williams Van Rooij, Shahron. 2013. "Usability Testing with Online Research Panels: A Case Study from the Field of Instructional Design." International Journal on E-Learning, 12 (4): 403-423.
Jessica Lynn Campbell received her Master's in English-Technical Communication, from the University of Central Florida. She has a Bachelor's in Psychology, from the University of Wisconsin-River Falls. Jessica is an expert and experienced technical communicator, author, and multi-media manager having been published on multiple media platforms including print and online. Jessica has been an active member of the Society for Technical Communication, since 2010, and has been a mentor in the group's Mentorship Program, since 2014. She is skilled in APA, MLA, Chicago, and Bluebook citation styles. Her scholarly interests include digital spaces and online connectivity, online sociality, the consumerization of the consumption of animals and deconstructing social norms, and digital marketing. Jessica can be reached at jessica.campbell@nullembarqmail.com or 407-810-7542.
Alex Gurtis is Technical Communications major at the University of Central Florida and will receive his degree in August 2017. In addition to being a talented technical writer, he has published creative works in the Santa Fe College literary journal "Zephyr." Alex has been a member of the Society of Technical Communicators since 2016.   
Gabriel Latorre graduated with a Bachelor's degree in Technical Communication from the University of Central Florida in 2017. Gabriel is a skilled technical communicator in the areas of web design and web communications. Having studied markup and programming languages, Gabriel is proficient in creating, communicating, and designing websites that effectively deliver a user-friendly experience. Gabriel's academic hobbies include learning programming languages, creating user-friendly designs in websites, and implementing a concise and effective language in user manuals. Gabriel can be reached atlatorreg@nulloutlook.com and at 407-916-9978.