By: Lori Meyer, Membership Manager
STC provides many opportunities to recognize and honor the hard work and accomplishments of its members. Here are two such opportunities:
The Distinguished Community Service awards (Distinguished Chapter Service, Distinguished SIG service, and Distinguished Service for Students) provide communities the opportunity to nominate one of their members for exemplary service to their community. Community leaders can submit a nominee to STC, which evaluates each nominee and determines their qualification for recognition. Any senior STC member in good standing with a record of service to their community can be nominated. Nominations are typically submitted by the community in October, and recipients are announced early the following year.
For more information about these awards, visit the STC distinguished community service awards page.
Associate Fellow and Fellow honors are given to long-term STC members who have demonstrated an exceptional record of contributions to their community, to STC, and to the profession.
Candidates for Associate Fellow must have been STC members for at least 10 years, and have 15 or more years of experience in technical communication, or technical communication and a closely related field. Associate Fellow candidates can be nominated by any STC senior member in any community, or they can nominate themselves.
Candidates for Fellow must have been Associate Fellows for three or more years, and must demonstrate a continuing record of service to their community, STC, and the profession since becoming an Associate Fellow. Candidates for Fellow must nominate themselves; they cannot be nominated by any other STC member.
Application forms for Associate Fellow and Fellow, Class of 2020, will be available on the STC website soon. Applications are typically due in October, and the honorees are announced early the following year. Honorees are officially recognized at the Summit conference, where they are presented with award certificates.
For more information about these honors, visit the STC Honors page.
For more information about additional individual and academic awards given by STC, visit the STC Awards page.
---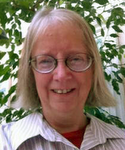 Lori Meyer, an STC Fellow, has more than 20 years of experience as a technical writer, editor, and help developer. She began her technical communication career in Rochester, NY, and relocated to the San Francisco Bay area in 1998. Lori has been active in STC since the early 1990s, starting with the Rochester Chapter, where she created the chapter's first Web site.
Since then, she has held in many volunteer positions, including employment manager, secretary, conference co-chair, membership manager, director-at-large, and SIG co-manager. She has delivered leadership presentations at the STC Summit international conference and via webinar.
On the community level, over the years Lori has served as a director at large for the Carolina Chapter, secretary and president of the Washington DC-Baltimore Chapter, membership manager of the Rochester, East Bay, and San Diego Chapters, and president of the East Bay Chapter.  Lori stays involved with these communities, and also volunteers for the Technical Editing and Consulting and Independent Contracting SIGs.