By Jamye Sagan, Social Media Manager
Sometime in the next few month, most likely November, we will host our seventh annual Virtual Open House.
As a virtual community with members all around the world, it can be challenging for us to cultivate a sense of community. The Virtual Open House enables current (and future) IDL SIG members to learn more about our community and the services we offer. Plus, attendees get to meet members of the SIG leadership team and chat with fellow members. Even if you cannot attend live, you can still join the party once we release the recording.
We will announce Virtual Open House dates and details as they become available.
---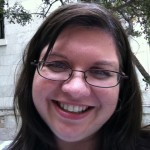 Jamye Sagan currently serves as social media manager for the IDL SIG, and is a senior member of STC. She served as a co-manager of the SIG from 2010-12.
At work, she uses her tech comm skills to make sense out of the seemingly senseless. At play, she uses sticks and hooks to transform yarn into pretty objects.