By Marcia Shannon, SIG Manager
While reading the August issue of The Atlantic magazine, I encountered the term "social capital." The term refers broadly to the set of connections that ease a person's way through the world, providing support and inspiration and opening doors. What a concise phrase to describe the benefits of taking part in STC and the IDL SIG.
Like a financial capital account, we grow our social capital by making regular deposits. The education and experience we accumulate throughout our careers. Our STC connections provide Summit sessions, online classes, and webinars which increase our accounts. Our interactions with other members in-person and virtually are our dividends.
Think about the connections have you been making to increase your technical communication social capital. What else can you do? Volunteering can be a way to show your leadership or project management skills to your employer. Your volunteer experience allows you to learn from those who know something you can use and in turn, you share your knowledge and experience with others. Take on a volunteer role and see how you can turn that experience into tangible proof of your talents.
We will announce SIG elections in the next few months. I invite you to nominate yourself for any position that interests you, filled or unfilled. Having a team cover a role enriches the experience for everyone. Please consider joining the team — it will increase everyone's social capital.
---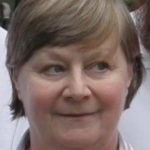 Marcia Shannon was assistant co-manager for the SIG in 2018, and transitioned to co-manager in 2019.