by
Viqui Dill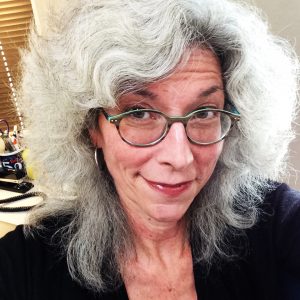 Did you know we have a whole library of recorded webinars that IDL members can watch for free? Did you know that members can attend all of our future webinars for free? Yep, that's just some of the benefits of belonging to the IDL SIG.
Free recorded webinars
To see one of our past webinars, visit the Free recordings of IDL SIG webinars for members page at http://www.stcidlsig.org/membership/webinars/free-recordings-of-idl-sig-webinars-for-members/ and log in with the password. Don't have the password? Contact me at programs@nullstcidlsig.org and I'll email it to you.
Choose from our Lightning Talk webinars with Kit Brown-Hoekstra, Viqui Dill, Jamye Sagan, Mellissa Ruryk and Robert Hershenow: What I Would Have Liked to Know When I Started Out by John Hedtke; Getting Started with Video Training by Mary Whalen; and many more.
Free upcoming webinars
To register for one of our free webinars, check out our Calendar of SIG Events page at http://www.stcidlsig.org/news-and-events/ and follow the link to Eventbrite. Webinars are recorded. So, feel free to watch with us in real-time and then re-watch at your leisure. If you cannot attend, sign up anyway so that you will get a link to the recording.
Future programs include Push Marketing with John Hedtke; PowerPoint Tips with Robert Hershenow; Fred Flintstone to the Rescue with yours truly, and many, many more.
We are always looking for speakers and program ideas so feel free to contact me at programs@nullstcidlsig.org with any ideas or to volunteer.
And speaking of volunteering
We need a volunteer to take over my role as Programs lead. It's a really fun job and you get to connect with the heroes and thought leaders of our profession. You can work on your own schedule and learn some new online tools to add to your professional toolbox.
Not a member yet?
To join our SIG, contact membership@nullstc.org. It's just $10 for current STC members and will pay for itself in your first webinar.
See you at the next webinar!