By Jamye Sagan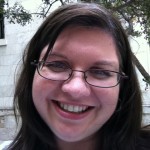 For the past several years, I have kept an Advent calendar to count down until the days of Christmas. In the beginning, I filled each little drawer with candy, but, in 2012, I began a new tradition with my Advent calendar. I started purchasing small Lego sets (under 100 pieces) with the intent of assembling the entire kit over the 24-day calendar span. Before December 1st , I would select my kit, divide the Legos accordingly, and place each days' pieces in the calendar drawers: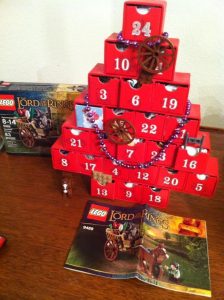 Assembling my Lego kit bit by bit (instead of all at once) has helped me remember to wait patiently for the holidays.
Last year, I went epically big with The Big Bang Theory Lego set. It's a lot more pieces, but I'm having a blast with it. This Lego set caught my eye: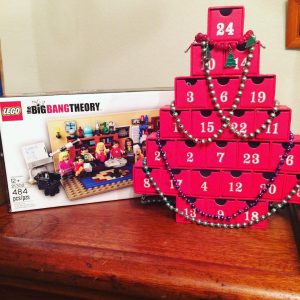 It's really exciting seeing the living room set come together bit by bit.
I started a new tradition. Since I don't own an Elf on the Shelf doll and since I have no human kids, I decided to improvise with a Gollum/Smeagol figurine and a doll-sized Santa hat, and thus Santa Smeagol was born: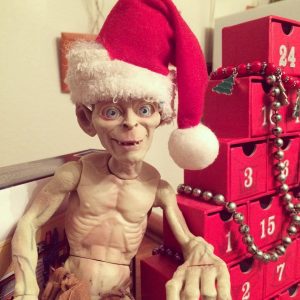 Each day until Christmas, Santa Smeagol will embark on various family-friendly adventures. He's creepy-looking enough, so he doesn't need to engage in nassssty or mean behaviors. To follow Santa Smeagol's adventures, visit MRMCGIMMERS on Instagram, hashtag #SantaSmeagol