By: Jamye Sagan, IDL SIG Treasurer
The SIG continues to perform well financially in 2019. As of May 15, we have about $3,000 in our account. We will provide updated figures after we factor in all Summit expenses.
The SIG's major expenses so far this year  include:
STC student membership reimbursements, as part of our student article writing program
Speaker honorarium for our SIG webinars
Sponsorship for the Leadership Program at Summit
Summit giveaways for the community reception and business meeting
Summit business meeting luncheon
If you have any questions about SIG finances, please email me at treasurer@nullstcidlsig.org.
---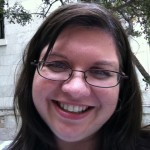 Jamye Sagan currently serves as  treasurer for the IDL SIG, and is a senior member of STC. She served as a co-manager of the SIG from 2010-12.
At work, she uses her tech comm skills to make sense out of the seemingly senseless. At play, she uses sticks and hooks to transform yarn into pretty objects.