By: Lori Meyer, Membership Manager
The IDL SIG is proud to have its first recipients of our newly-minted SIG awards! These awards provide us with an additional opportunity to recognize the volunteers who work so hard to make our SIG the excellent community that it is. Two awards are given:
Volunteer Achievement, which recognizes the services of a SIG volunteer over time. Our first  Volunteer Achievement award goes to Jamye Sagan, a long-time SIG member who has served in many volunteer capacities, including co-manager, social media and surveys manager, and treasurer. Jamye's award citation reads:
For being a shining light of service to the IDL SIG through your outstanding work as a SIG leader in many roles over the years, and for always being there with your able helping hands and solid wisdom.
New Volunteer, which recognizes a SIG member who has demonstrated exemplary service as a first-time volunteer. Our first New Volunteer award goes to Kelly Smith, who became editor of our SIG newsletter, IDeal, in 2018, and has worked tirelessly to provide an informative, value-adding communication piece for the SIG. Kelly's citation reads:
For your hard work and organizational skills that have enabled us to continue providing a quality newsletter to our community every quarter.
Heartiest congratulations to Jamye and Kelly, and we look forward to naming next year's award recipients!
---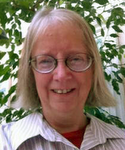 Lori Meyer, an STC Fellow, has more than 20 years of experience as a technical writer, editor, and help developer. She began her technical communication career in Rochester, NY, and relocated to the San Francisco Bay area in 1998. Lori has been active in STC since the early 1990s, starting with the Rochester Chapter, where she created the chapter's first Web site.
Since then, she has held in many volunteer positions, including employment manager, secretary, conference co-chair, membership manager, director-at-large, and SIG co-manager. She has delivered leadership presentations at the STC Summit international conference and via webinar.
On the community level, over the years Lori has served as a director at large for the Carolina Chapter, secretary and president of the Washington DC-Baltimore Chapter, membership manager of the Rochester, East Bay, and San Diego Chapters, and president of the East Bay Chapter.  Lori stays involved with these communities, and also volunteers for the Technical Editing and Consulting and Independent Contracting SIGs.