By Lori Meyer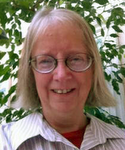 2017 Review
Our SIG has wrapped up another rewarding year, in which we received both the STC Platinum and Pacesetter Awards, completed a series of great webinars, continued our Student Outreach program, and begin exploring content curation. None of this would have happened without every one of our wonderful volunteers. We can't thank you enough—it has been our honor and pleasure to work with you. Read more about our awards.
 2018 Opportunities
We invite you to consider taking up both elected and appointed volunteer positions, enabling you to work with a friendly leadership team, build your skills, expand your network, and strengthen our community. Check out these opportunities and see if one of them sounds like a good fit.
Treasurer (elected, one year): Our treasurer manages the SIG's financial resources, prepares the SIG budget for the year, reports income and expenses to the leadership team, reconciles our records with those maintained at the STC office, and makes recommendations for allocating funds in ways that add the most value for our members. Because STC maintains custody of SIG funds, SIGs do not have their own bank accounts, which means you do not have to manage any bank accounts or prepare reports for the IRS. Your most important job is to monitor our financial transactions and help us be responsible stewards of our SIG's funds. We will train you and make sure you have adequate ramp-up time to succeed on the job.
Assistant SIG manager (elected, one year term): Assistant managers work with the current co-managers to learn the essentials of SIG leadership, and automatically succeed to the co-manager role the following year. As an assistant co-manager, you will have a front-row seat to observing the responsibilities of SIG leadership, and you'll receive the training you need to succeed at  managing the SIG at the end of your term.
Program team members (appointed): In this role, you will work with our program team leader to develop our programming activities, including seeking and selecting presenters, publicizing upcoming webinars using Eventbrite, and working with presenters to deliver successful webinars throughout the year. This role provides an excellent opportunity to meet industry leaders and provide value-adding programs.
If any of these leadership roles interests you, we would love to hear from you! Please contact us at manager@nullstcidlsig.org.
If you would like to get involved with our SIG but aren't ready to commit to a leadership position, let us know. We often have one-time or short-term volunteer opportunities that would welcome your helping hands.