By Lori Meyer, Membership manager
The STC membership renewal season is here and we're looking forward to having you as a member of our SIG in 2020! You can renew at any time between now and December 31, 2019. Your renewal will enable you to continue enjoying the many benefits of membership in our community — including free attendance at all SIG webinars, opportunities to grow your network, build your skills and receive recognition through SIG and STC awards.
You can renew by going to http://stc.org/membership and clicking the Renew your STC membership today link. Log in to your STC member account and the system will guide you through the renewal application. When you complete the renewal process, you will receive a confirmation email from STC.
Some tips to help you with the renewal process
Be sure to select the IDL SIG as a community, even if you are already a member of our SIG. The membership renewal system does not automatically enter this information. If you are a Gold member, the system will remove the $10.00 per-SIG membership charge when you submit the renewal form.
If you are 65 years old or older, you can renew as a Retired member at reduced membership rates. Retired memberships cannot be processed online. To change your membership category to Retired, you will need to download and complete the STC paper membership application or call the STC office at (703) 522-4114.
If you have any questions or concerns about your membership, please feel free to contact me at membership@nullstcidlsig.org. I will be happy to answer any questions you have, or guide you to resources you need.
Thank you for being a member of the IDL SIG!
---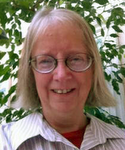 Lori Meyer, an STC Fellow, has more than 20 years of experience as a technical writer, editor, and help developer. She began her technical communication career in Rochester, NY, and relocated to the San Francisco Bay area in 1998. Lori has been active in STC since the early 1990s, starting with the Rochester Chapter, where she created the chapter's first Web site.
Since then, she has held in many volunteer positions, including employment manager, secretary, conference co-chair, membership manager, director-at-large, and SIG co-manager. She has delivered leadership presentations at the STC Summit international conference and via webinar.
On the community level, over the years Lori has served as a director at large for the Carolina Chapter, secretary and president of the Washington DC-Baltimore Chapter, membership manager of the Rochester, East Bay, and San Diego Chapters, and president of the East Bay Chapter. Lori stays involved with these communities, and also volunteers for the Technical Editing and Consulting and Independent Contracting SIGs.