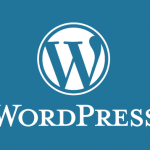 Do you know anyone looking for a term project for their web design course? A newbie web programmer who needs experience for her professional portfolio? Some web dweeb who's especially altruistic and needs to rack up some volunteer hours for his community service sentence? Or perhaps you fit one of those descriptions?
IDL-SIG needs a Website Administrator
IDL-SIG's website has recently been transferred to the new STC domain. We are looking for a volunteer to help us maintain the website by keeping the contents current and if time permits, enhance it with some bells and whistles.
If you are proficient with WordPress and know a thing or two about websites, we would be very grateful for your help. This job should not take you more than a couple of hours a week and is sure to add a shining star to your resume and LinkedIn page. Students, this is a great opportunity to build up your portfolio!
Interested?
Interested? Contact Preeti Mathur or IDL Co-Managers Robert Hershenow or Mellissa Ruryk.