By Mellissa Ruryk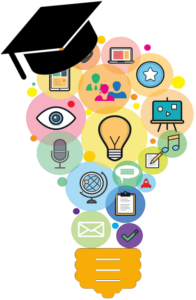 We have welcomed three new volunteers to our ranks since Paul issued the last newsletter, two of whom are students. Students are helping with short-duration tasks or signing up to take responsibility for one social media channel (for a length of time) with mentoring from Jannetta Lamourt, our social media manager.
Priyank Aggarwal, living in New Delhi, India, has stepped up to start and manage conversations and announcements in the #sig-instructional-design channel in the STC Slack Workspace. We use the channel to spark conversations about instructional design and learning among people interested or practicing in the discipline. Priyank is an IT Professional with several years of experience in IT training development, management and quality assurance.
Ruth-Anne Klassen, living in Calgary, Alberta, has a Bachelor's of Science in Biology from Ambrose University. She has a great article about volunteering at the Summit elsewhere in this issue of the newsletter. Ruth-Anne is going to run the next First Fridays at Five, In November. We'll be discussing "Diverse Roles, Common Goals: Working With Multiple Generations in the Workplace." How can we better with different generations in the workplace, without regard to your age? We will learn and share ideas for working in a diverse workforce, and as usual, chat and network and laugh.
Edel Pace, from Tennessee, is studying Professional Writing with a minor in Creative Mass Media at the University of Memphis. Not surprisingly, we will use her social media skills after she helps "refresh" the Student Outreach Article Writing Competition materials. Edel is doing this work in the context of a university assignment where Mellissa Ruryk, Student Outreach manager, will act as her client. In her own words, "I want to participate in the community and be an active volunteer. As a student, this will provide me with valuable real-life experience and help me meet professionals in the field." I couldn't have said it better myself. The best way to gain real-life experience and network is to volunteer in your favorite Special Interest Group or a geographic chapter. Join us through this Eventbrite link.
Speaking of the competition…
Student Article-Writing Competition deadline is November 12. 
If you are a student enrolled in any post-secondary program of Instructional Design & Learning, you have exactly enough time to write and submit a 1,000-2,500 word article on almost any aspect of ID before the deadline. Learn everything you need to know about the competition on our website under the Students link. You could be published before you graduate and can link to your article on our website and in our newsletter. It's a great addition to your portfolio and can help you stand out in a field of applicants. 
If you are a student and an STC member, please reach out to me to see how the IDL SIG can help you now and when you graduate.
Mellissa Ruryk
Student Outreach Manager
studentOutreach@stcidlsig.org