A personal journey
By Maralee Sautter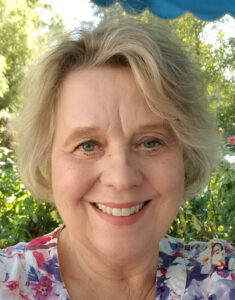 Why did I become a member of the IDL SIG? Maybe the IDL chose me, or maybe I was following an intuitive path that clarified when I joined the SIG. The outcome, however, was serendipitous.
What's My Backstory?
My journey started over 23 years ago when I became a member of the STC. Technical writing was an exciting path into a career full of possibilities. To discover the many facets of technical writing, I nurtured my tech-comm knowledge by attending Willamette Valley Chapter program meetings and pursued a secondary degree in technical writing at the local university in Portland, Oregon—Portland State University (PSU).
Most of my technical writing jobs in the Willamette Valley area, dubbed the Silicon Forest, have been in high-tech; however, a side trajectory unfolded when I was asked to teach Technical Writing in 2007 at my alma mater, PSU. As an adjunct instructor, I was able to teach in-person classes in the evening, which allowed me to continue my day job. Eventually, I created e-learning modules for some of my writing classes, which allowed me to teach online (asynchronously), never having to set foot on campus. These modules were delivered through Blackboard and Desire to Learn (D2L), two online learning management systems. 
As I pursued tech-comm, I developed stronger writing skills, prepared and delivered PowerPoint presentations, and studied the tools of the trade, such as FrameMaker, HTML, RoboHelp, and Flare. I attended as many STC conferences as financially possible—one of the best ways to learn about technical communication. 
In 2006 at the Summit in Las Vegas, Nevada, Jane MacKenzie presented a web-design and user interface session, which was so inspirational that I became her greatest fan. (Jane is a former SIG manager, 2004–2007, and a Performance Consultant and Instructional Design Mentor). In 2007 I joined the SIG's leadership team as secretary at the Summit in Philadelphia. Then I moved on to the co-manager position along with Jamye Sagan. (Yes. I'm SIG manager for the second time around.) 
What's My IDL Connection?
In retrospect, it seemed as though I followed Jane, but in reality, there was an underlying connection between my passion to teach, and desire to learn the tools of the trade, plus a willingness to rub shoulders with the IDL knowledge-bearers.
Our SIG's mission is to help STC members identify and develop knowledge and practical skills to design, develop, and implement technical instruction in electronic and traditional classroom settings. The SIG strives to promote sound design practices and provide information and education about instructional theory and research. 
Our goals are similar to other groups, such as the Association for Talent Development (ATD, formerly ASTD) and the International Society for Performance Improvement (ISPSI). While training and teaching are important, the way we design and write our materials connects us to STC, because we focus on technical writing, communication, and the user experience. 
Promoting a practical approach to teaching and virtual learning is why I remain an instructional designer and teacher at heart, because I derived my knowledge through experience and practical application. Over the years, STC and the SIG have provided me with many opportunities to learn IDL practices, and I'm delighted to be a member of both.